Sequoia Wealth Management Pty Ltd aim is to prove exceptional advice to high net wealth individuals, families and institutional investors.
Our team of diverse experts provide strategic and tailored investment advice to our clients. We specialise advising our clients on portfolio management, SMSFs, direct shares, superannuation, structured products, option trading, personal insurance, margin lending cash solutions and much more.
Our services are designed for individuals and family offices all seeking financial and strategic structuring advice.

Sequoia Direct offer self-directed investors a variety of investment opportunities. Most of our clients sign up to our award winning online ASX share and option trading service, where others, use our service to gain access to various investment opportunities such as IPOs & capital raising opportunities. Sequoia Direct is licensed as a Corporate Authorisation of Sequoia Asset Management Pty Ltd ABN 70 135 907 550.
Click here to visit the Sequoia Direct Website

Sequoia Asset Management Pty Ltd (SAM) is an investment services firm and holder of an Australian Financial Services Licence. Our team of experts provide general advice on portfolio management, SMSFs, direct shares, superannuation, structured products, option trading, personal insurance, margin lending and cash solutions.

Sequoia Superannuation provides a complete solution to the SMSF market, designed specifically for anyone that has or wants a SMSF.
Sequoia Superannuation also provides SMSF solutions to Financial Planners, Stock Brokers, Mortgage Brokers and Accountants, Australia wide.
Our uniqueness
The services of Sequoia Superannuation are provided through various means to end users, from a complete badged solution for finance professionals and their clients to direct reporting to trustees and members.
It is the experience and dedication of Sequoia Superannuation in the SMSF field and the core value of superior customer service which separates Sequoia Superannuation from its competitors.
Our key driver
The key driver that Sequoia has been built on is that of superior customer service combined with up to date technical knowledge of superannuation legislation.
Sequoia performs all work in Australia and maintains strong relationships with preferred suppliers of financial services throughout Australia, including but not limited to;
Mortgage Brokers
Stock Brokers
Financial Advisors
Accounting and taxation advisors
Click here to visit the Sequoia Superannuation Website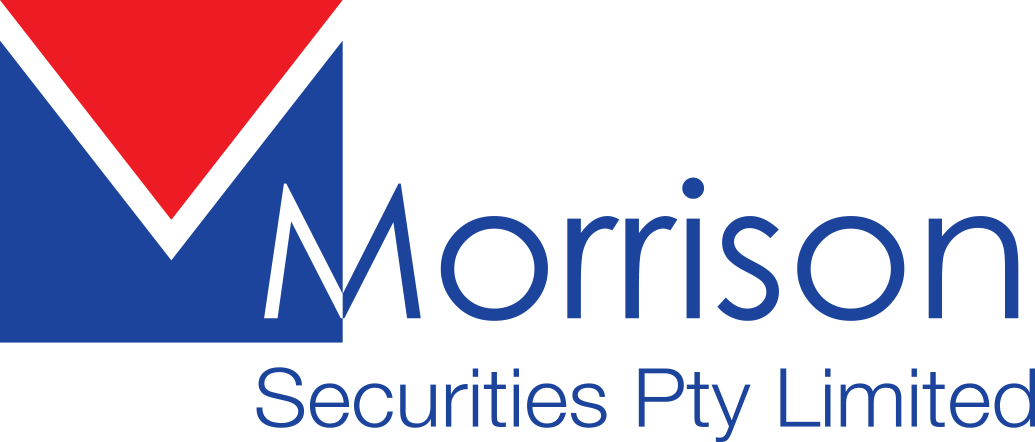 Morrison Securities provides seamless and cost effective third party stock broking execution solutions to AFSL holders such as financial planners, financial advisors, banks, building societies and trading educators.
Morrison Securities has been providing white labelled trading solutions to Broker Dealers (Shadow Broker) since 2007. We assist broker dealer groups in providing a superior product to their clients by offering a wholesale broking solution and a comprehensive range of white-label products.
Our Broker Dealer team has the right combination of technologies, experience and market knowledge necessary to fuel the growth of our clients' businesses.
With Morrison Securities as your broker, you can streamline your business operations or expand your service offerings, while benefiting from the experience and support of our professional team.
Whats Available
A full white label solution including trading software, applications and client-facing documentation branded with your company logo.
Unlimited access to the Morrison Securities trading desk & BDM team staffed by friendly and qualified professionals with vast expertise in both equities, ETOs & running financial service businesses.
A dedicated transition team to take the strain out of moving your business, and to guide you each step of the way.
Support for all CMTs and margin lending products.
Optional Direct Market Access (DMA) facilities so you can place and manage orders directly via our IRESS trading platform.
Our primary focus is providing execution brokerage services to financial planners and financial advisors.
Click here to visit the Morrison Securities Website

Bourse Data has been a respected name in the share market software industry since 1992 and has grown to be one of Australia's most trusted, leading suppliers of financial market data, tools and services for private and professional investors and traders.
Click here to visit the Bourse Data Website

Since 2010 Sequoia Specialist Investments (SSI) has been building innovative investment solutions for Australian investors. SSI works with investors, financial advisers & stockbrokers to develop and deliver investment solutions that meet the needs and objectives of their clients.
Over the years we have developed numerous investments opportunities that give investors access to both local and foreign shares and indices that offer income and capital growth potential.
SSI can also offer a variety of solutions for professional advisers where we can provide whitelable solutions for groups that want to retain their own branding.
Click here to visit the Sequoia Specialist Investments Website

Finance News Network (FNN) is a wholly owned (100%) subsidiary of Sequoia Financial Group. FNN is an independent news organisation that specialises in both the production and distribution of financial news content, digital communications and productions services to ASX-Listed companies and managed funds. Annually FNN produces more than 3000 video news items and is one of the largest suppliers of wholesale online finance video in the country.
Click here to know more about Finance News Network

Sequoia Corporate Finance is a leading Australian small and mid-market adviser. We apply our knowledge, extensive contacts, expertise and professionalism to deliver best-practice, objective advice in the following disciplines:
Public market M&A
Private treaty M&A
Equity capital markets
Capital management and restructuring
Corporate and strategic advice
Sequoia Corporate Finance's clients include successful domestic and multi-national corporations, emerging growth companies, private equity sponsors and family-owned and entrepreneur-led businesses. We are rigorous in our working practices, ensuring compliance, confidentiality and protection of our client's business.
Further details on our key services are as follows:
Public market M&A includes:

Advising bidders on takeovers
Advising joint parties on mergers and Schemes
Advising targets on takeover defence

Private treaty M&A involves:

Buyside advisory, including scope and analysis; strategy; negotiation; due diligence; capital management and acquisition finance
Divestments and confidential process, including full or partial selldown, management buyouts and private equity transactions
Facilitating joint ventures and strategic alliances

Equity capital markets transactions include

Initial Public Offerings
Backdoor Listings
Secondary issues
Market sell-downs

Capital management and restructuring includes

Debt refinance
Equity-linked and hybrid capital transactions
Restructuring minority interests and shareholder register management
Click here to visit the Sequoia Corporate Finance Website